Shanxi SKD Machinery & Complete Equipment Co., Ltd
Shanxi Shengkeda Machinery Complete Equipment Co.,Ltd—the leader of China's spirally welded pipe industry.
Shanxi Shengkeda was founded in 2002. It is located in the beautiful and long-standing city Taiyuan. Taiyuan Shengkeda is among these domestic private stock companies that can offer a coordinated process of design, production, installation, commission and workshop layout, etc for nonstandard metallurgical equipments.
During these years, Shanxi Shengkeda has been concentrating its attention on design, production and innoation of the whole sets of spirally welded pipes. Shanxi Shengkeda has totally supplied around 50 production lines for and is well received by nearly 20 large and medium-sized enterprises. North China Petroleum Steel Pipe Co.,Ltd (West-East Natural Gas Transmission Project), Global Supplies(UAE)FZE, Hebei Xinyida Steel Pipe Co.,Ltd, Cangzhou Spirally Pipe Co.,Ltd, Ninbo Sanhe Steel Pipe Co.,Ltd, Chengdu Chengshi Steel Pipe Co.,Ltd, Qingdao Bangde Steel Pipe Co.,Ltd, for instance.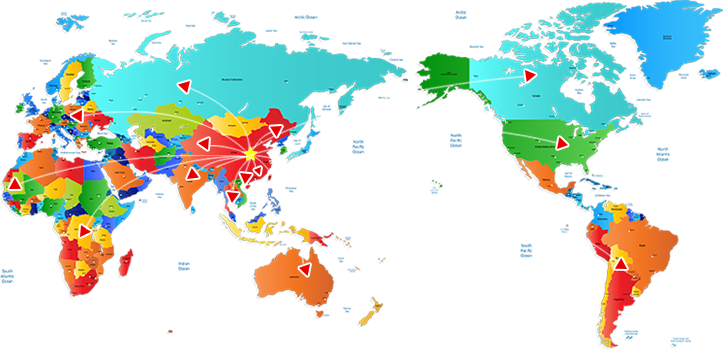 WELSPUN Group

ESSAR

CNPC Bohai Equipment Manufacturing Co., Ltd

North China Petroleum Steel Pipe Co., Ltd

Cangzhou Xinyida Pipe Group Corporation

Cangzhou Spiral Steel Pipes Group co.,ltd.

Baoruitong Pipe Industry co.,ltd.

Hebei ZhuoWei Steel Pipe Manufacturing Co., Ltd

Ningbo Sanhe Steel Pipe Co., Ltd

Hebei Shenzhou PIPE Manufacturing Co., Ltd

Shandong Pinyin Ma steel mill

Kingland Group

Chengdu Chengshi Steel Pipe Co.,Ltd.

Qingdao Bangde l Mothballing Co.,Ltd.

Tianjin Longgang Steel pipeCo.,Ltd

Baotou Spiral Steel Pipe Co.,Ltd.

Baoji Steel Pipe Co.,Ltd

Middle China OilField(Puyang Taiyuan Material Co.,ltd.)

Shandong Shengli Steel Pipe Co.,Ltd

Tianjin Jiayuan Steel Tube Co.,Ltd

Tianjin Jiuzhou Steel Pipe Co.,Ltd

Xinjiang Changji Prefecture Tianshan Spiral pipe Co.,Ltd

Shandong Haosen Sprial pipe manufacutring Co.,Ltd

Shanxi Guolian Pipe Co.,Ltd

Ziyang Steel pipe Co.,Ltd
CONTACT US
0351-3368862

Shanxi SKD Machinery & Complete Equipment Co., Ltd
tel:0351-3368862
fax:0351-3368863
email:tyskd@163.com
Add: Floor 8 , Building A2 of Dongda Shengshihuating , ****0,Yudedongli, Xinghualing District, Taiyuan, Shanxi, China.
Web site:www.sxskd.cn
Zip Code:030009